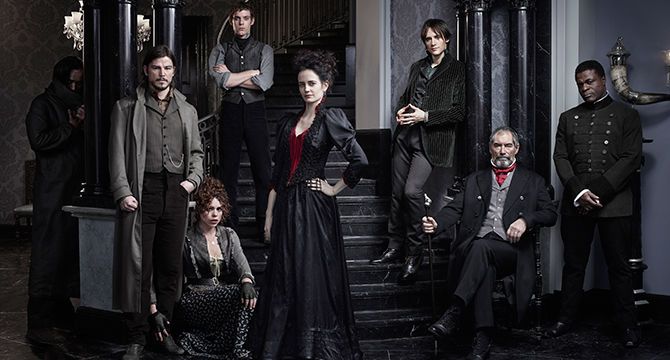 Thralls, vampires, demons and demonic possesion, witches, curses, sex, tarot, enchantment, werewolf, past history with Jack the Ripper, voodoo, a sage, a psychic, Van Helsing, a cowboy, an explorer, Dr. Frankenstein and his monster, and bigotry aside - a Jewish scholar/nerd and an African butler. I probably forgot to put one or two in that list. Oh! Angry mob lol.
Anyways, this show is/was very promising. Normally, a show with too many characters to feature would fail to tell a good story unless they focus on a single character or storyline. But season 1 seemed so promising that it looked like it can handle the many aspects of the show. Half the episodes were all talk and boring but well, aren't majority of horror flicks are like that nowadays. It was still good and had a satisfacory ending.
Then came season 2. If half of season 1's airtime is boring, 80% of season 2 is boring and had twice as many episodes. Ugh. But since the show still has the potential to be great, I went with it and played the whole thing. Sometimes not looking at the TV though.
Since I'm not a horror fan, I should be fair and refrain from giving this show any rating. I may simply not be the kind of person who can appreciate this. But well... I really gotta say it got boring far too many times. But I will still give season 3 a chance if there is a season 3 because this has the potential to be so much better.