Thread Rating:
Fafner General Thread
New Series Anounced: Sōkyū no Fafner The Beyond
01-07-2017, 09:38 PM
Official PV is released.




You mean angela, wouldn't really be Fafner without it, she is part of the experience at this point.
Pretty sure she's coming back. I've always been fascinated by this series (nice mecha and chara, yes I love Hirai), but never got into it. Now I decide to take it seriously and marathoned the 1st series and Right of Left. Both really nice. Tonight the movie Heaven and Earth, and after that marathoning Exodus.
Let us watch it together then.

Luckily i'm at the same point, although I've have watched them about the time of their release (which is really long time ago) refresh my memories about what happened in the movie, i remember the TV plot (mostly) but i really don't remember what happened in the Movie ( i remember which character came back and the new pilots but i don't remember what was the plot or what they were fighting), i can just rewatch if i have to, do i have to or a simple summary is fine at this point?!

About the watch group, its really is a lot of fun, we did it back when AMSR was still alive at gamefaqs.
Basically we choose a title (sometimes more for those have more time) and we discuss the series together and what we think will happen (kinda like watching it when its new).
This franchise is like a cockroach. Every time I think it's done, it comes back.
-- I Abibde / Samuraiter
SRW Fan Since August 8, 2006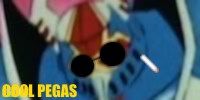 from where i begin watching this? i wanna start but i'm confused lol
Best from the beginning, so with the Decade old TV Series. The OVA is a prequel but includes some plot points from theseries which may be spoilers.
Also short warning, the series enjoys kicking you in the feels.
Users browsing this thread: 1 Guest(s)